All of us have the pivotal responsibility of passing on a healthy environment to our future generations. We have concentrated our efforts in crucial areas, segregating them into Water, Air, and Land. Our core motto is the restoration of ecosystems and the maintenance of ecological balance. Our ESG strategy neatly aligns with our core philosophy of inclusivity. Here's taking a look.
Air
Don't all of us deserve clean air? If clean air were to be a fundamental right, can you imagine how the world would perform? We all know the answer to that question. While all is not lost yet, we have to start taking small but responsible steps towards mitigation and future preservation.
Climate change is inescapable and Welspun understands the importance of swiftly and pro-actively lowering the energy and carbon footprint. How will we achieve this? We are working on phasing out our dependence on fossil fuels for energy generation and adopt renewable energy sources. We track every ounce of fossil fuel used and electricity consumed in our operations and report them under the Scope 1 & 2 emissions. We are also replacing virgin raw materials with more recycled materials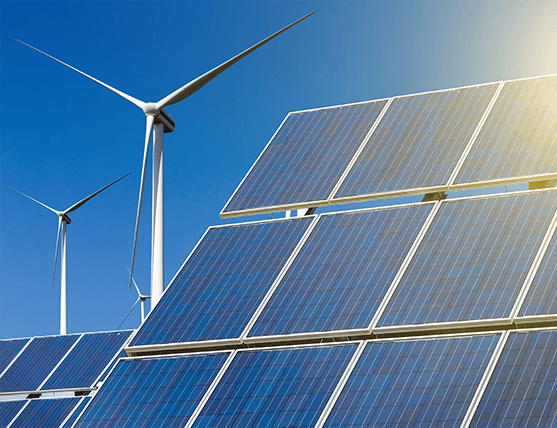 Our Plans
20%
Energy mix from renewable sources by 2025
(WIL).
100%
Energy from resources with carbon neutrality by
2030 (WIL).
Tracking
Strict emission regulations across operations with pollution control equipment and periodic reporting and tracking.
EVs
Promoting cleaner and more efficient transportation like
EVs.
Industries
Local ancillary industries for lowering inward-transport emissions.
SBTi
Adoption of the SBTi framework for creating the GHG reduction blueprint (WIL).
Water
Do you want to wake up in a world without water one day? Or even worse, would you want your children to do the same? This uncomfortable question is what drives us towards increasing our conservation efforts.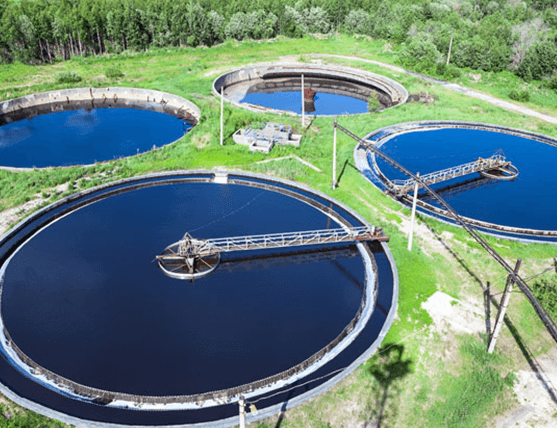 Here's what we're doing in this regard
Judicious and careful water use in processing operations.

---

Innovative water management project at Anjar with 40 MLD sewage treatment plant for recycling purposes. In a prime example of sustainability, the project is a partnership with the Anjar, Adipur, and Gandhidham local municipalities.

---

We collect, transport and treat public sewage at the plant and use the treated water for our operations, thereby recycling close to 7 billion litres of sewage water every year!
---

We are also focussed on lowering our water intensity/kg of processed items, taking it lower than the average threshold in the Industry.

---

We've set up a rainwater harvesting pond at Anjar, enhancing availability not only for us, but the entire local community as well. In fact, the project's steadily attracting migratory birds, turning into a pleasing biodiversity hub in its own right.
Land
We're all sons of the soil
and owe it to our nation to combat land pollution.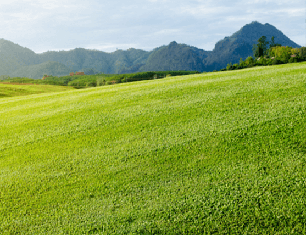 This Is What Our Blueprint Looks Like
Minimising disposal of wastes to land.

---

Increased use of recycle material - Focus on circularity

---

More sustainable and organic raw materials for production.

---

We've undertaken tree plantation drives throughout our plants and surrounding zones. Anjar alone has close to 300,000 saplings till date.

---
We've set up a training program for more than 16,400 farmers, teaching them all about Good Agricultural Practices.

---

Agronomy team supports and encourages sustainable cotton farming in Telangana, Gujarat, and Maharashtra, switching to natural pesticides and fertilizers alongside.

---
And that's not all; we're also looking at cutting down on the waste being dispatched to landfills. We're converting waste fabrics to cotton fibers and repurposing the same. We are also swapping virgin polyester with its recycled counterpart that is created from disposed-PET bottles. We're also reusing and recycling high-calorific waste, deploying it for generating power. We've successfully avoided over more than 80% of these wastes from being sent to landfills.
The best part is that we've implemented a responsible procurement policy across the different businesses and a clear-cut Supplier Code of Conduct. We also evaluate our suppliers on their ESG quotient, with our screening procedure encompassing supply chain management, ISO certification, safety, labor practices, service ratings, and overall quality.