Our people make a difference
Our growth and success is a result of our dedicated team of 26,000+ Welspunites. We provide each Welspunite opportunities to grow and invest in developing their skills. We take great pride in maintaining a congenial work environment that represents and encourages the culture of 'One Welspun', where everyone is focused on achieving our vision of 'Har Ghar Se, Har Dil Tak Welspun' through 'L.I.T.E. behaviours' (Learning, Innovation, Trust & Transparency and Endurance).
CLICK HERE TO WATCH VIDEO


Learning
and development
Our learning culture fosters an environment of growth to provide Welspunites with a prosperous tomorrow.
Learning programs teach, strengthen, and expose our employees to new skill sets. Our association with world-class L&D platforms allow our employees to participate in training programs of their choice.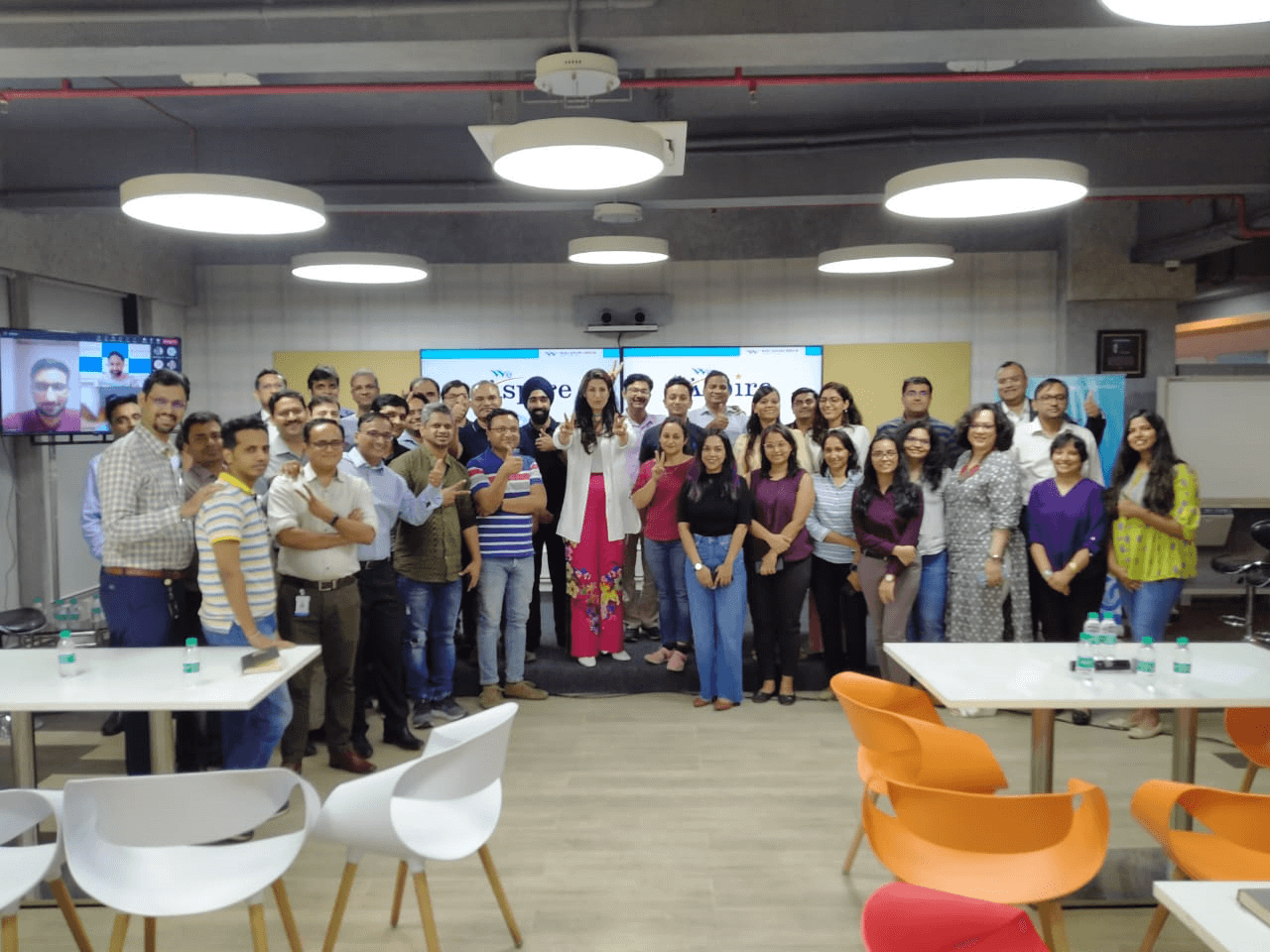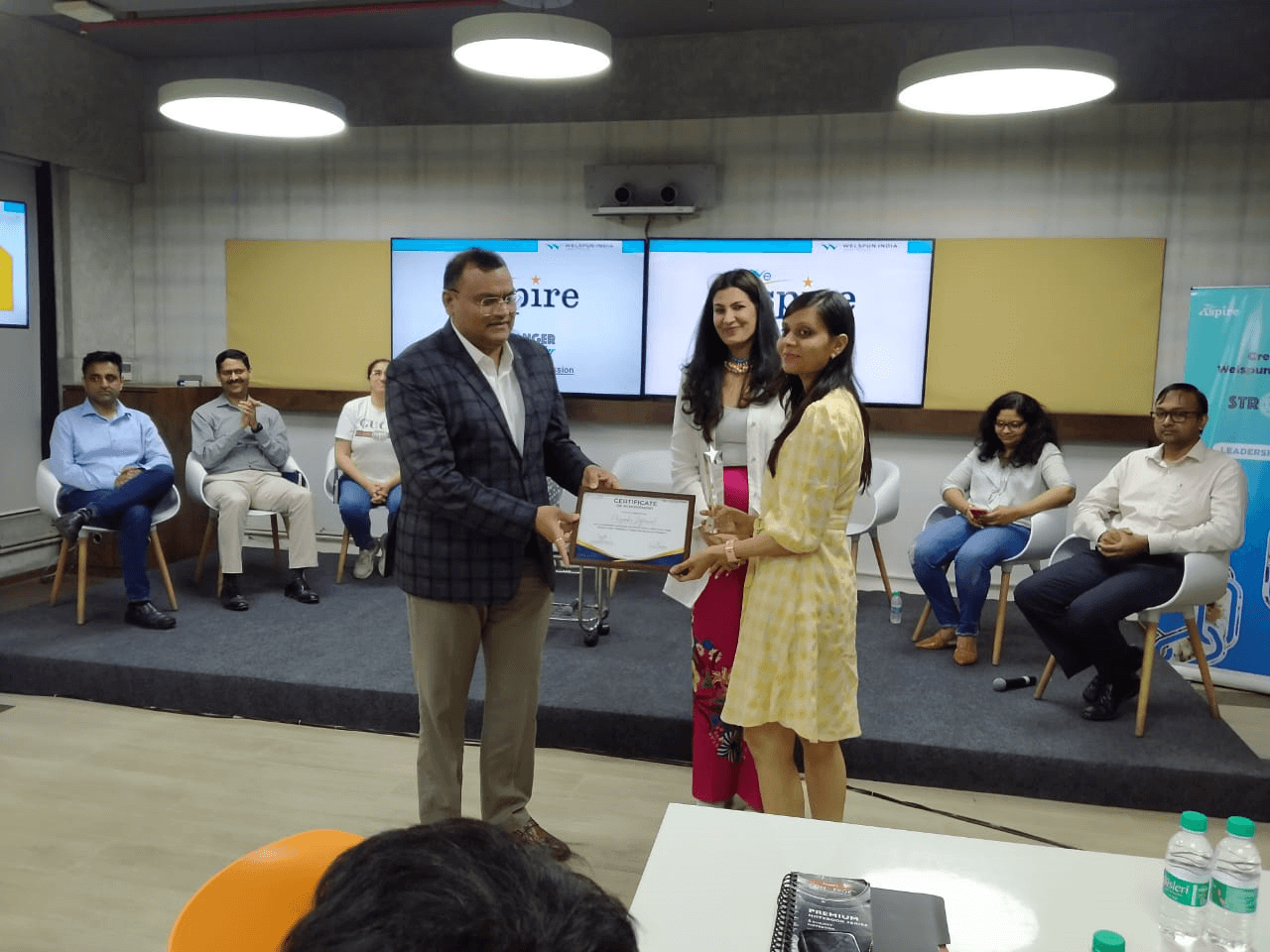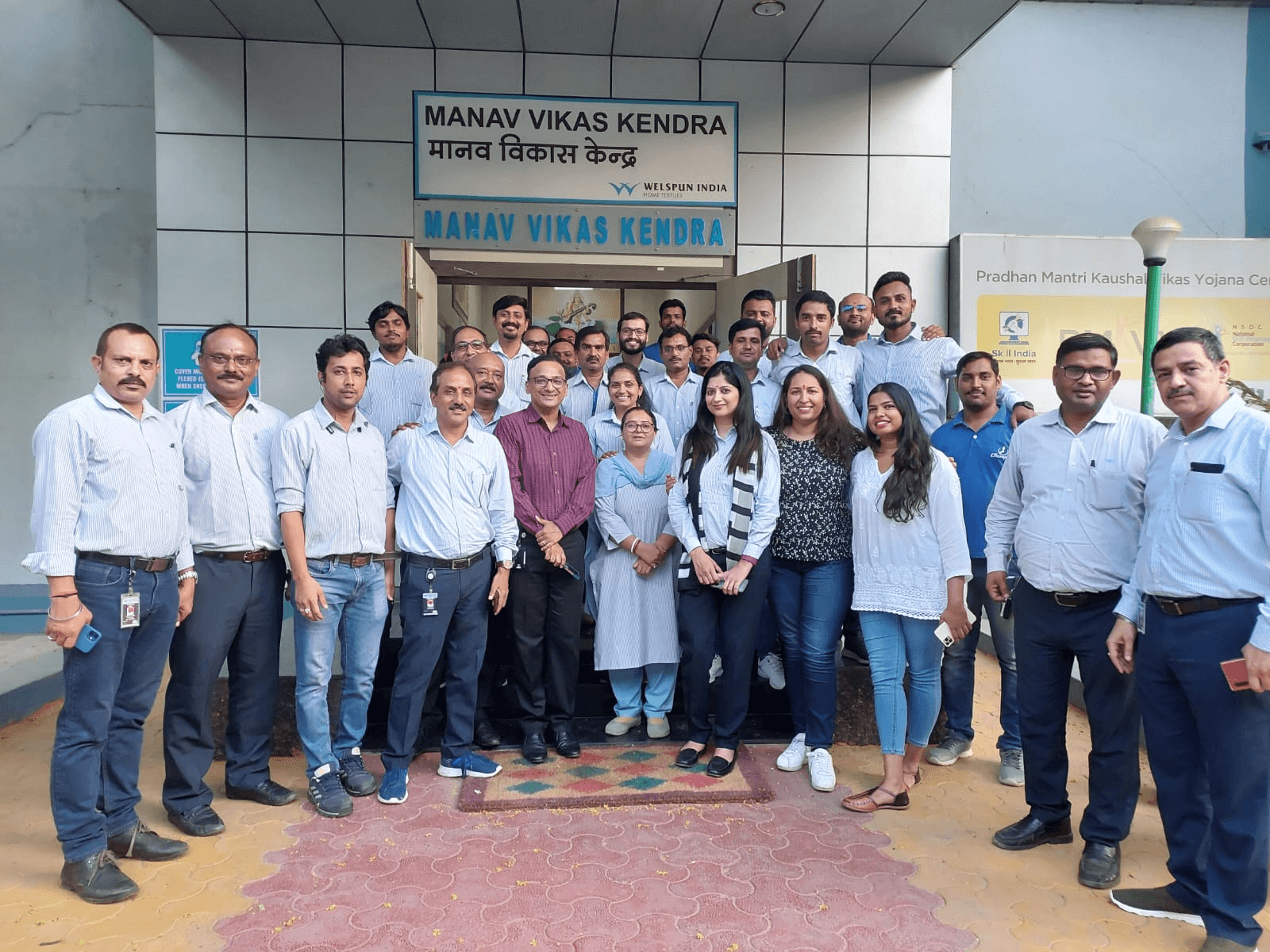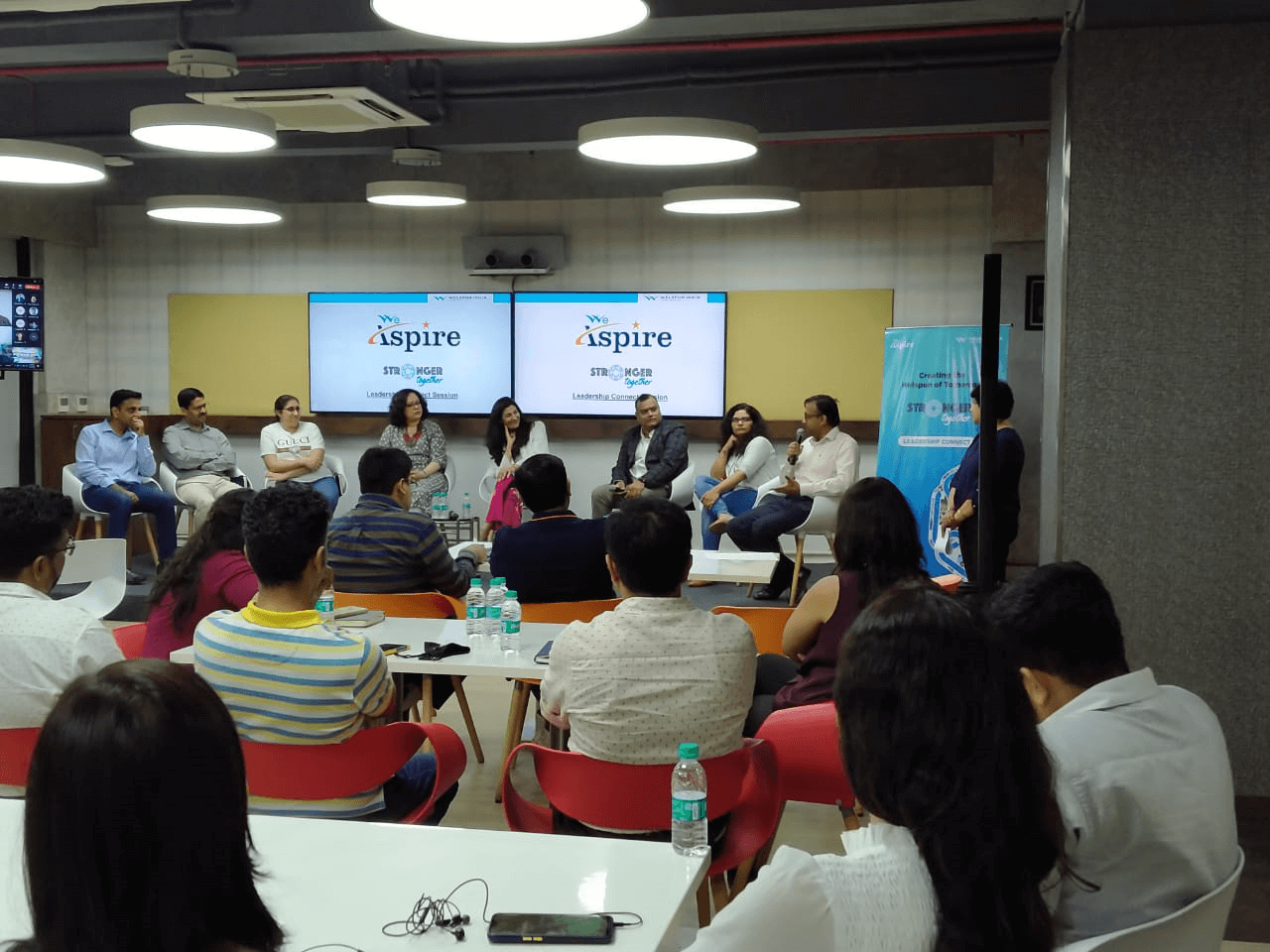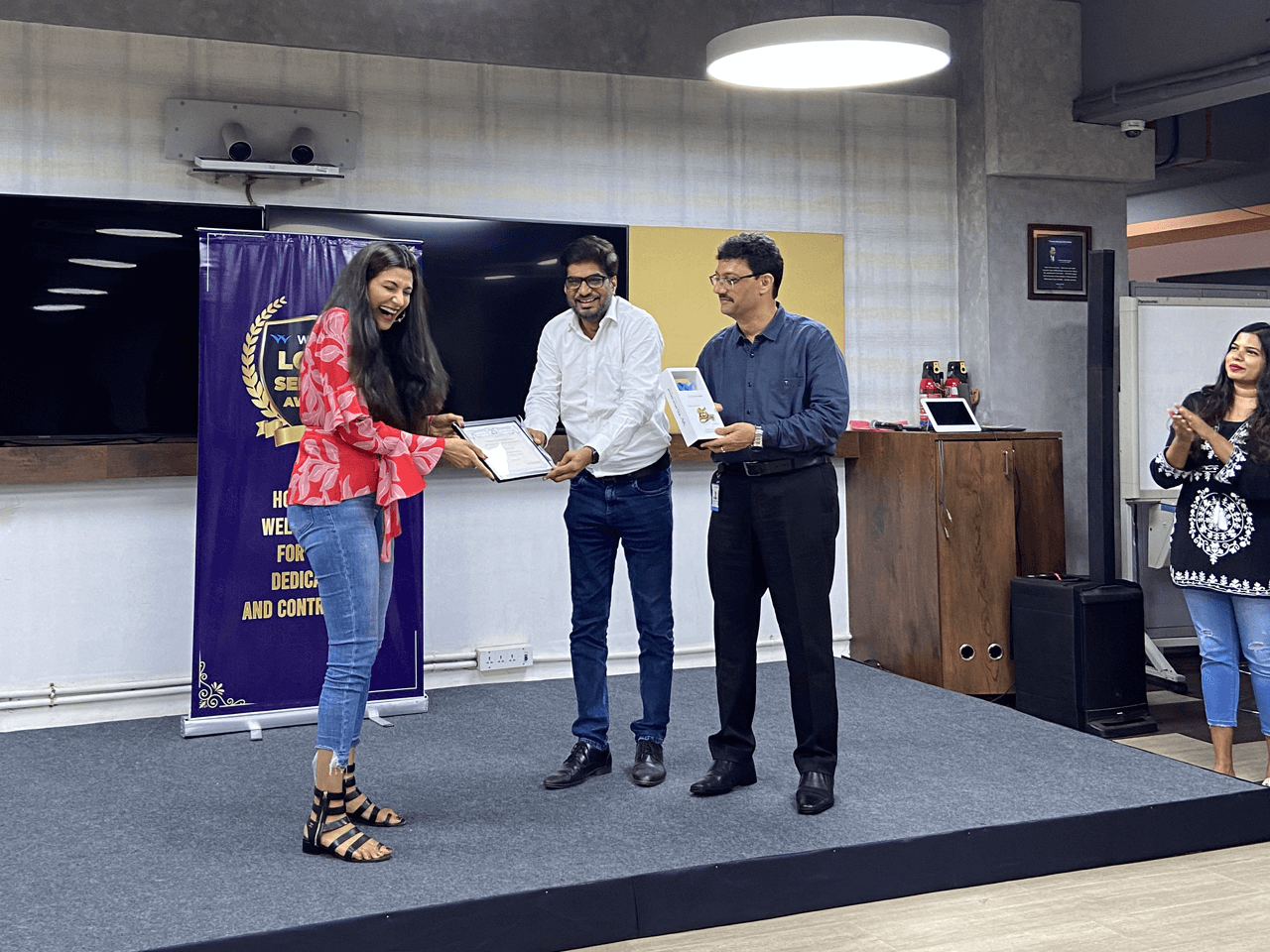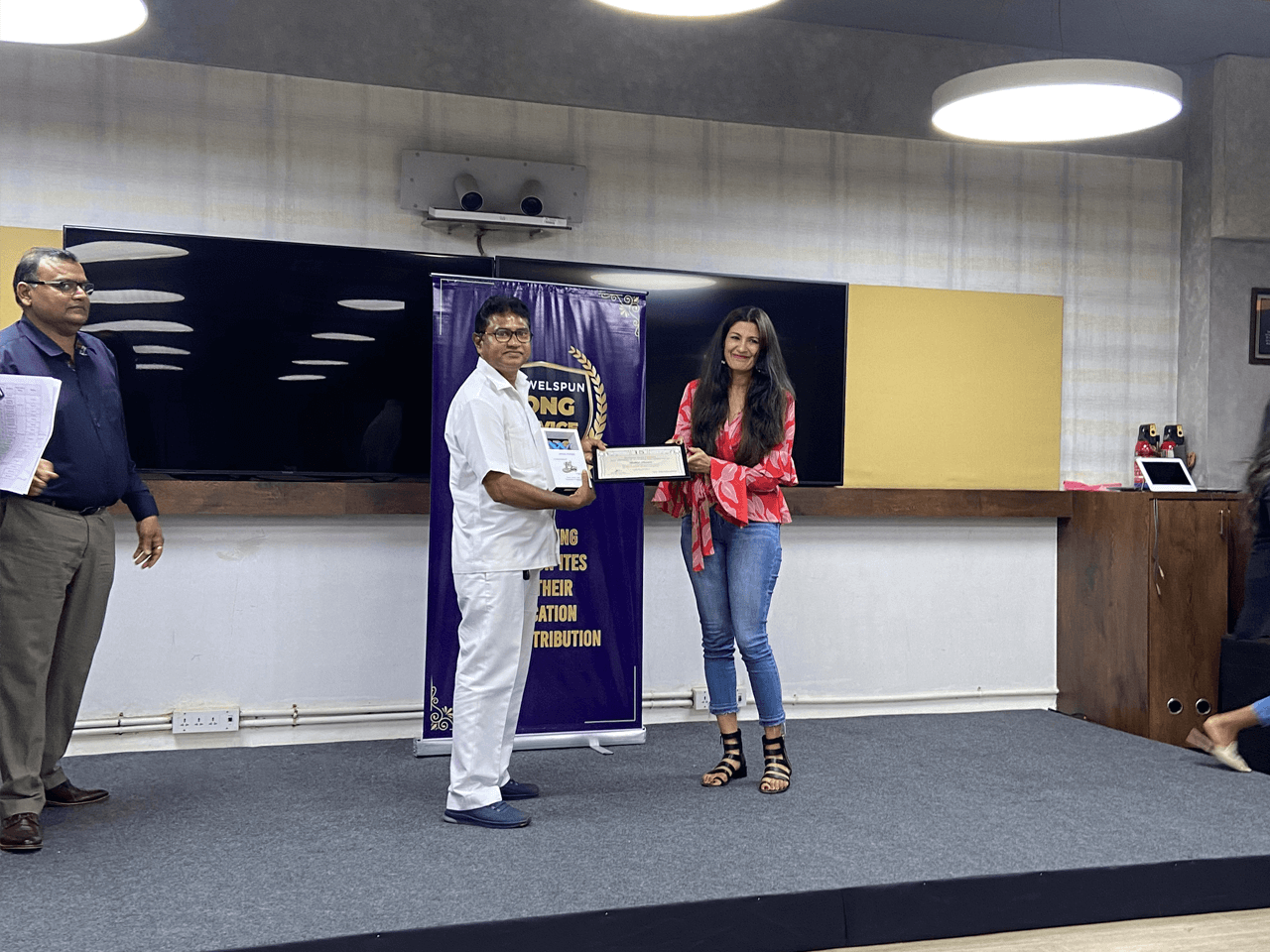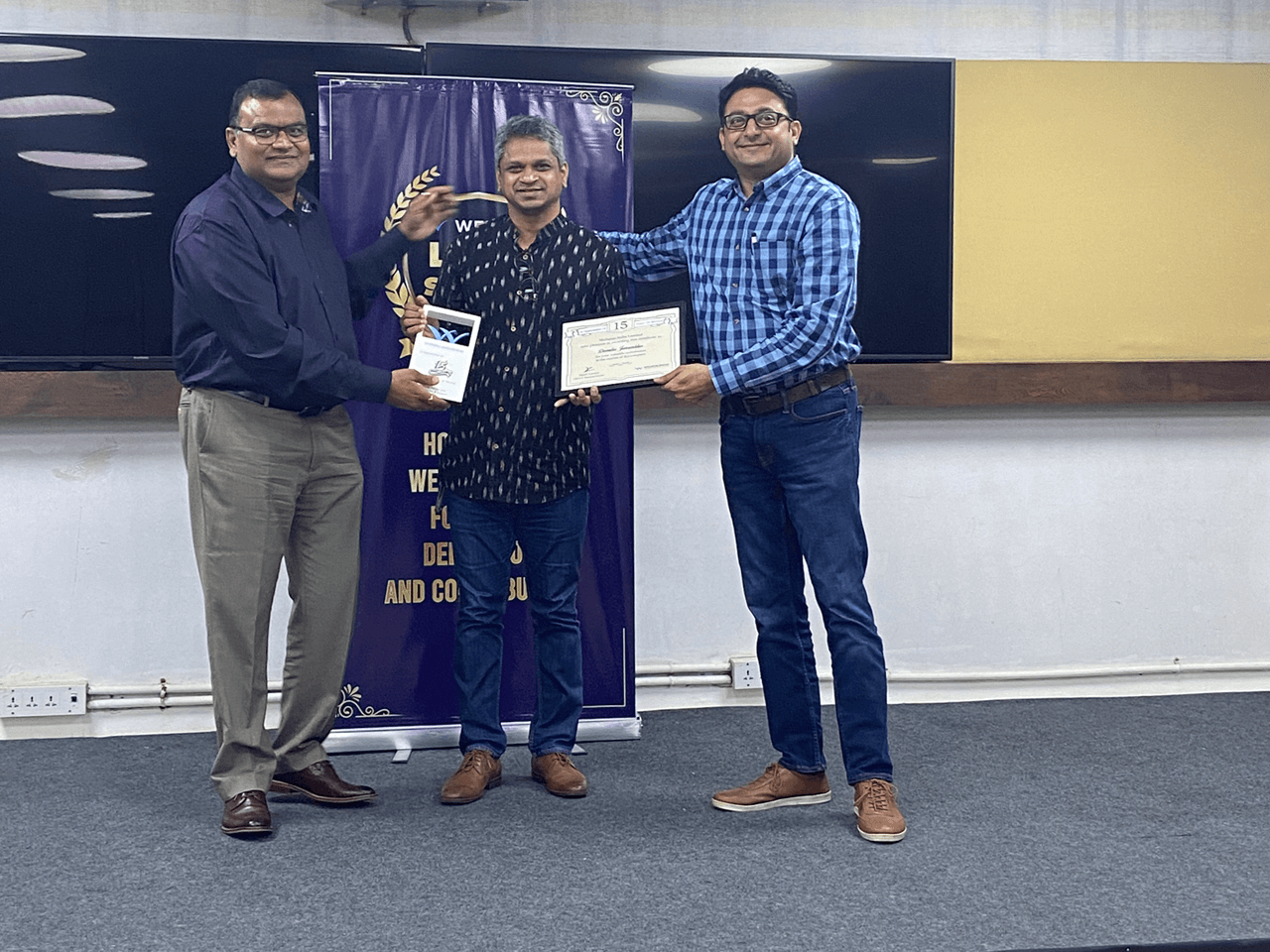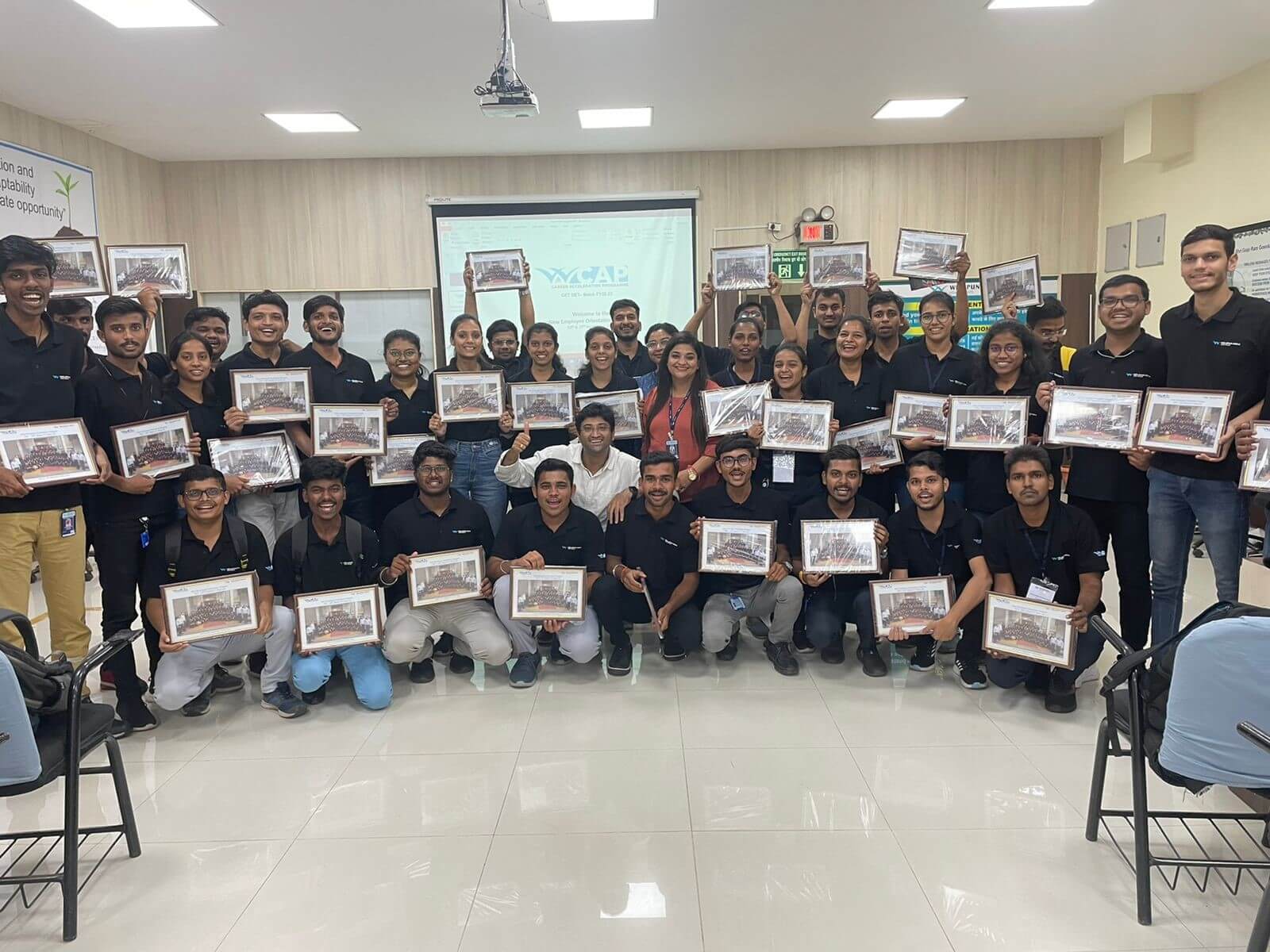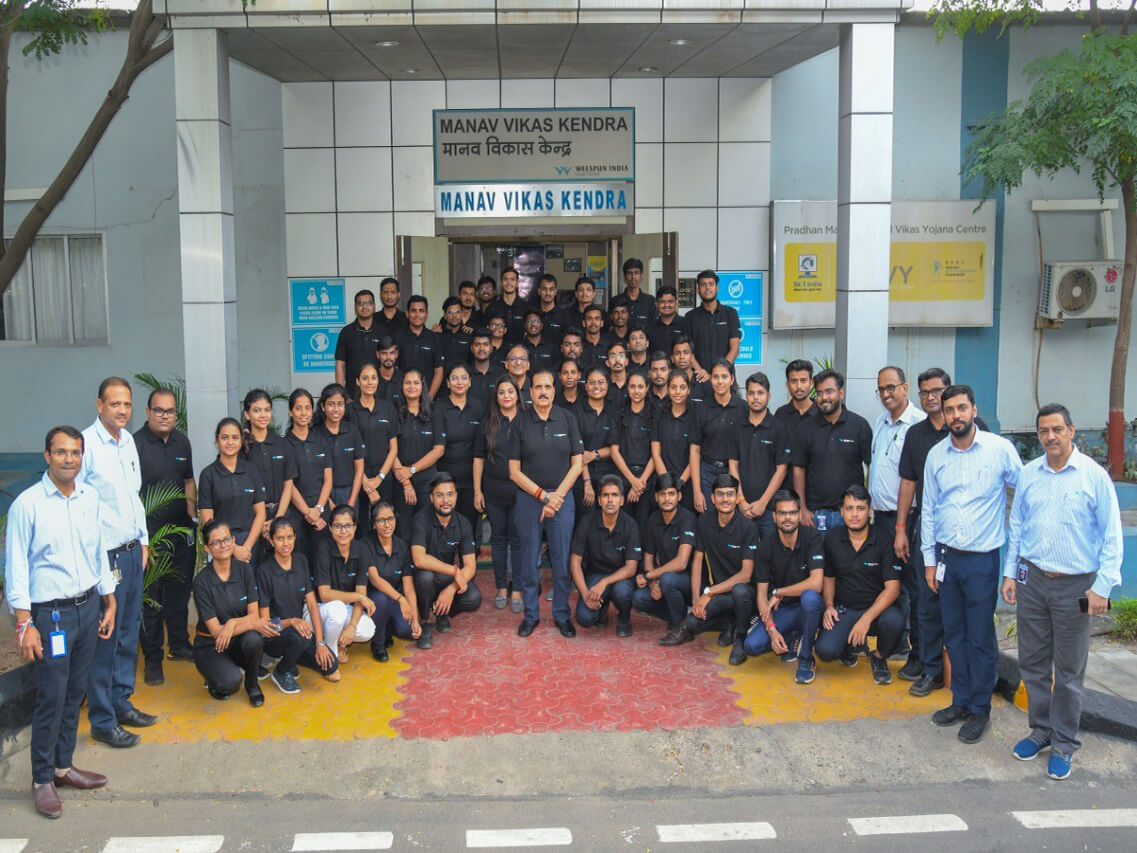 Empowerment
We strongly stand for the empowerment of women, creating equal opportunities, and providing an environment that helps them earn a livelihood.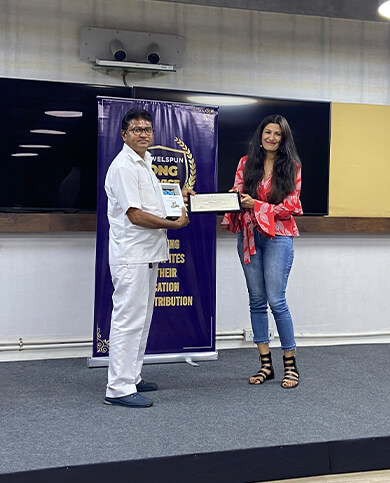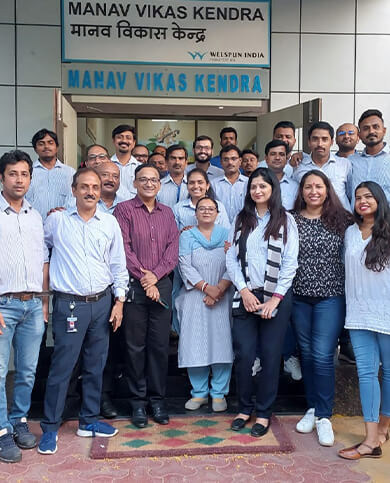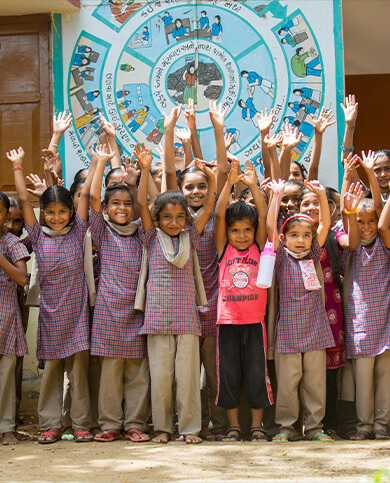 Talent Promotion
At Welspun, employee talent is strengthened and celebrated. In order to create a talent pipeline, we continuously groom our employees. The grooming process involves job rotations, leadership development and technical training. Nurturing talent builds confident, happy and dynamic employees, who passionately contribute to Welspun's growth

Employee Engagement
In order to flourish and maintain a healthy environment, communication forums between employees and senior leaders have been implemented. These forums provide employees with a platform to address their views and suggestions openly. Monthly departmental meetings, skip level meetings, town hall meetings and Gupshup are a few examples of such initiatives. Additionally, an AI chat box has been implemented to receive feedback from employees. These initiatives aim at bridging the communication gap between employees and the senior management, understanding areas of concern and improving operational efficiency.

Social Engagements
At Welspun, learning is not just restricted to the work related development. Our Tree Of Deeds programme provides our employees with an opportunity to step out of their cubicles and contribute to the well being of the community. At Welspun's Anjar, Vapi and other plant, health care needs of workers and their families are continuously addressed. Female workers are educated on the importance of women hygiene issues. These activities celebrate the core value of inclusive growth.
We believe employees are our most important assets & our ambassadors. We do our best to take care of every need of our fellow Welspunites. From flexible work hours, to paternity leave, we provide a culture that helps maintain work life balance and a good working environment for our diverse workforce.

We encourage our employees to demonstrate LITE behaviours, which in turn guides them towards living the Welspun values. We urge them to think out-of-the-box and innovate in their work space in order to achieve results more effectively and efficiently.

For further information please write to us at
Careers@welspun.com
To apply for a job opening, please click here