36 years
of experience
Welspun is one of India's fastest-growing global conglomerates. With 'Har Ghar Welspun' at the heart of our culture, we are amongst global leaders in markets like U.S.A, Saudi Arabia, Europe and also in India.
WATCH VIDEO
Welspun has successfully forayed across businesses like home textiles, advanced textiles, flooring solutions, retail, infrastructure, warehousing, line pipes, DI pipes, stainless steel & alloy, pig iron, TMT rebars and more. Keeping customer-centricity at the core, we are present in 50+ countries with a team of 26,000+ committed employees.
Our comprehensive and ever-expanding global presence enables us to leverage our business associations with a marquee of esteemed clients, especially in sectors like retail and Oil & Gas. We are partners by choice in some of the most challenging projects for the largest players globally.

Our Vision
Delight our customers through innovation and technology, achieve inclusive and sustainable growth to remain eminent in all our businesses.

Our Mission
"We aim to be amongst
The top 2 value creators in each of our businesses
The top 10 most respected Indian brands
The top 50 Groups in India in terms of market value"
Our Values
We take pride in providing the best to our stakeholders. These Four Principles, define and direct Welspun to create a better future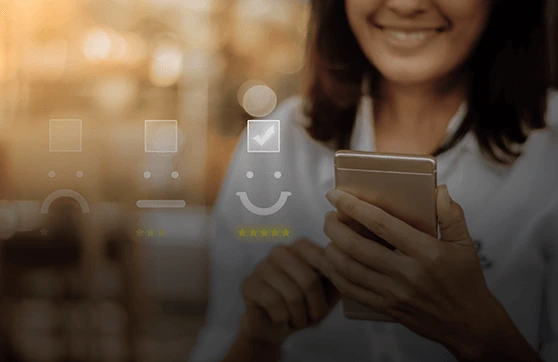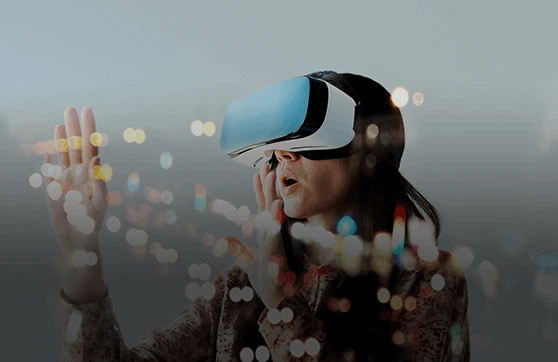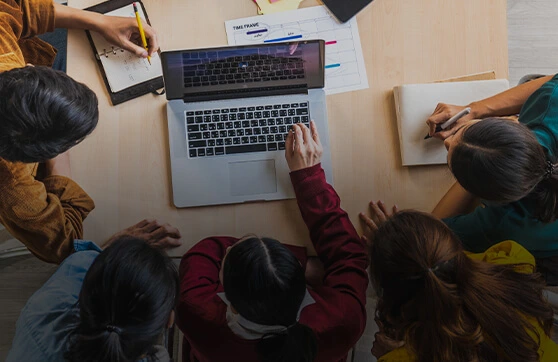 Awards & Recognitions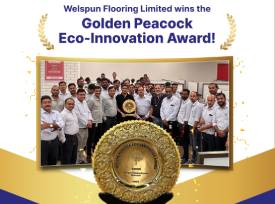 Welspun Flooring Limited was honoured with the Golden Peacock Eco-Innovation Award in the Building Materials Sector at the 24th International Conference on Environment Management and Climate Change by IOD (Institute of Directors)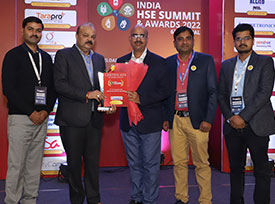 WEL bagged prestigious Safety Award in the category of "Excellence In HSE" at India HSE Summit & Awards 2022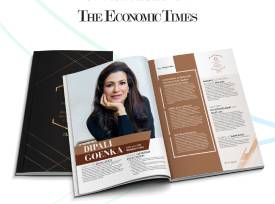 Dipali Goenka is recognized as the 'Most Promising Business Leaders of Asia 2023' by the Economic Times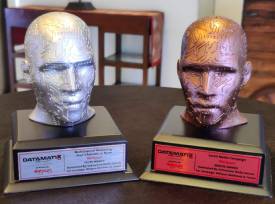 Welspun Global brands ltd. Domestic won Silver award for Best use of Multi Digital Channels & Bronze award for Best Social Media Campaign in the Datamatixx Awards powered by Adgully for Welspun Festive Digital Campaign 2022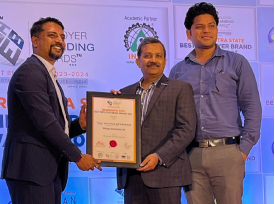 Welspun Enterprises awarded Best Employer Brand 2023 by the World HRD Congress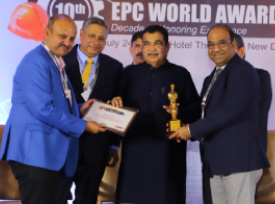 Welspun Enterprises Dewas Water Project wins EPC World Outstanding Contribution in Urban Infrastructure award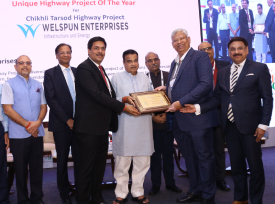 Welspun Enterprises Chikhli-Tarsod Highway Project wins ASSOCHAM Unique Highway Project of the Year award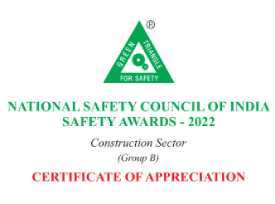 Welspun Enterprises Aunta-Simaria Road Project awarded Certificate of Appreciation by National Safety Council of India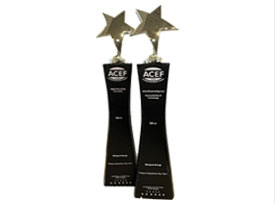 Welspuns Independence Day film bagged 2 more silver awards at the ACEF 12th Edition Awards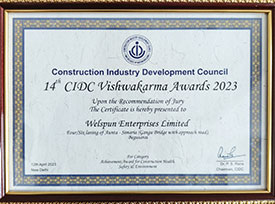 WEL Bags Chairman Commendation Award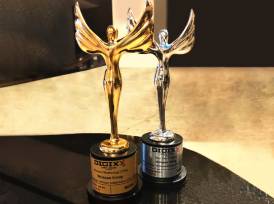 Welspuns Independence Day Video bags 2 more awards at Digixx Summit Awards 2023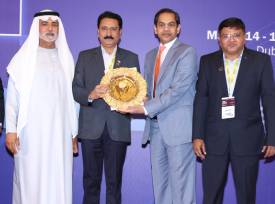 Welspun Corp has been awarded the prestigious Golden Peacock National Quality Award for 2023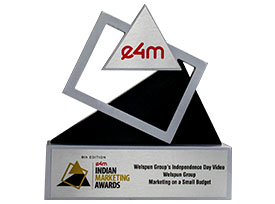 Welspun World's #IndependenceDay video wins the silver medal at the 9th edition of the IMA (Indian Marketing Awards) by e4m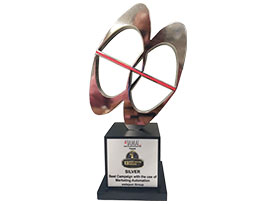 Welspun World's Independence Day Video wins a Silver for the 'Best Campaign with the use of Marketing Automation' at the 13th India Digital Awards 2023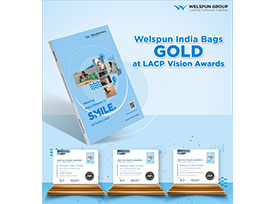 WIL's Annual Report Ranked #65 amongst all global reports under Consumer Durables/Textile/Apparel/Luxury category and won Gold.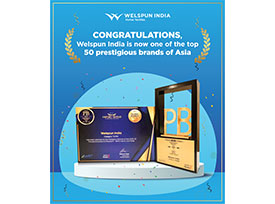 WIL accredited as one of Top 50 prestigious brands in Asia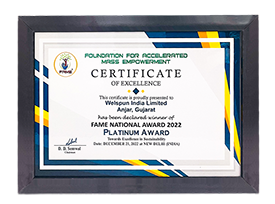 Welspun India bags the prestigious Platinum Award in the "Environmental Protection" category at the Fame National Awards 2022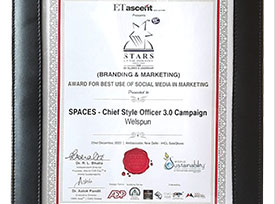 WIL's Chief Style Officer Campaign Wins 'The Best Use Of Social Media Marketing' Award At ET Ascent: Stars Of The Industry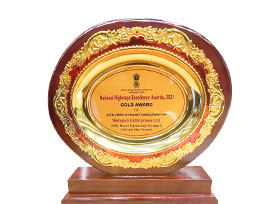 WEL Wins Gold Award For Delhi - Meerut Expressway For Excellence In Project Management Under PPP Mode From MORTH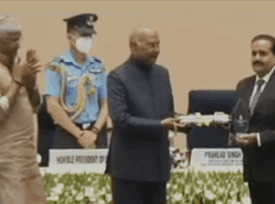 WIL Wins National Water Award From President Of India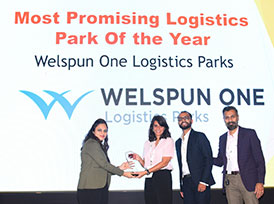 WOLP Wins 'Most Promising Logistics Park of The Year' At ISCM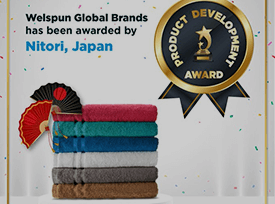 WIL Wins Nitori, Japan - Innovative Product Development Award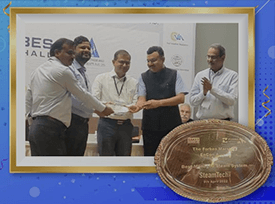 WIL Wins Gold Award For Vapi At Exceed Award In 'Energy Efficiency Category' In Textile Sector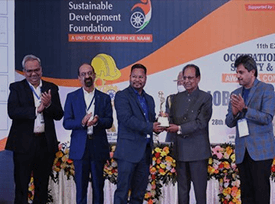 WIL wins a Platinum for the Best Industry for Safe Practices at Global Safety Summit 2022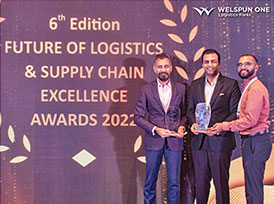 WOLP Wins 'Best In Class Warehousing Company of The Year' At Future Of Supply & Logistics Award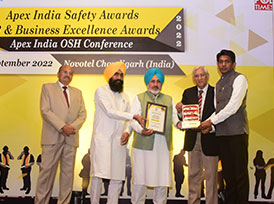 WIL Wins Platinum Award For Anjar At Apex India Awards From Apex Green Leaf For Environmental Excellence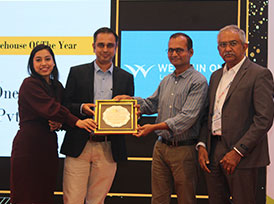 WOLP Wins 'Best Green Warehouse Of The Year' At 2nd Annual ESG Summit For Bhiwandi Project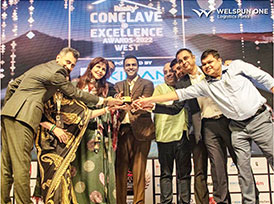 WOLP Wins 'Industrial Warehousing Project of The Year' At Realty+ Conclave Awards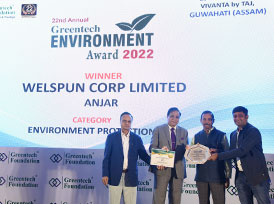 WCL wins Environment Protection Awards in Engineering Sector by Greentech foundation, New Delhi.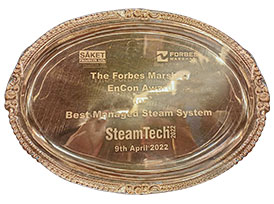 WIL Wins Best Managed Steam System Industry At Steamtech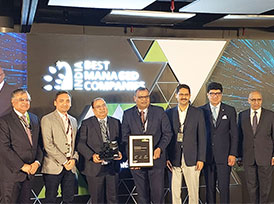 WIL received the "Best Managed Companies 2022" award by Deloitte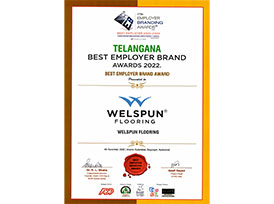 Welspun Flooring Limited wins Telangana Best Employer Award Brand Award 2022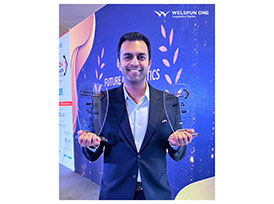 WOLP Wins 'Best Warehousing Leader Of The Year' At Future of Supply & Logistics Award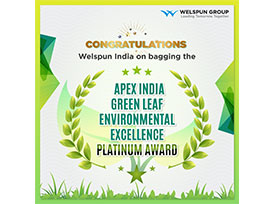 Apex India Award - Anjar Received Platinum Award From Apex Green Leaf For Environmental Excellence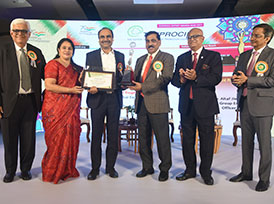 WIL Wins Texprocil Platinum Trophy For Highest Global Exports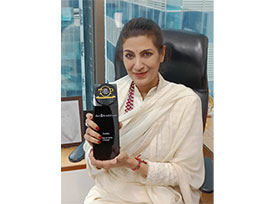 WIL Wins Best Performing Textile Company Award at Dun & Bradsheet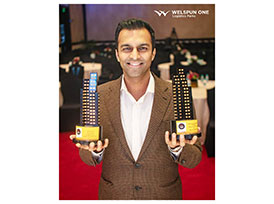 WOLP Wins 'CXO Of The Year' At Realty+ Conclave Awards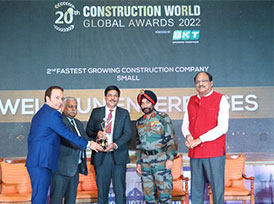 WEL Wins "Second Fastest-Growing Construction Company" At The 20th Construction World Magazine's Global Awards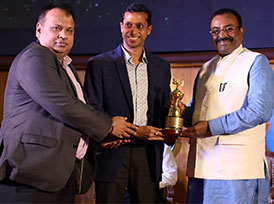 WCL Wins 'Steel Company of The Year' At The Steel Users Federation Of India Steel Awards 2021
WGBL Domestic Business awarded 'Excellence in Supply Chain & Logistics' in Textiles Category at SCALE Awards, 2022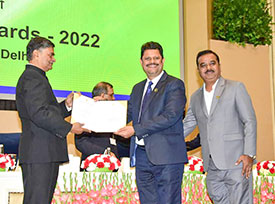 Welspun Vapi is Honoured by Merit of Certification award for Energy Conservation in Textile Sector by Ministry of Power, Government of India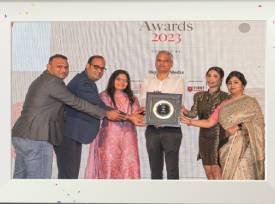 Welspun Global brands ldt. Domestic won the Company of the Year Award for the 22-23 Home Textiles category organized by Outlook Business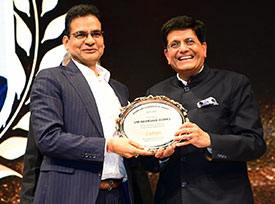 BKG awarded with 'Exemplary Contribution Award' by SRTEPC for his valuable contribution to textile industry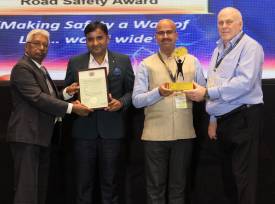 WEL wins Gold 4-Star Road Safety Award by World Safety Organization

THE TEAM
Group Leadership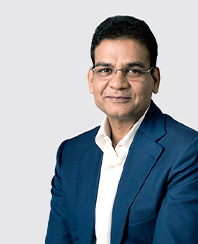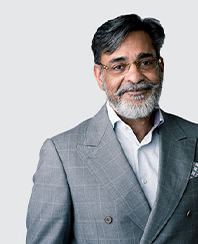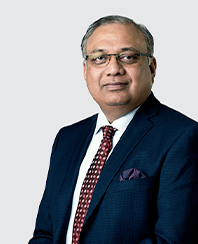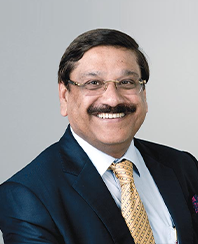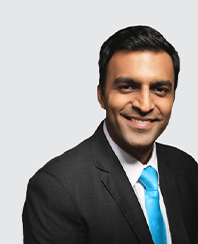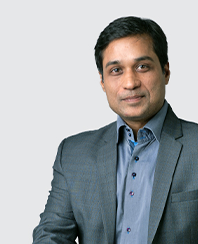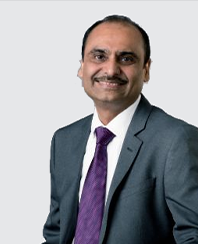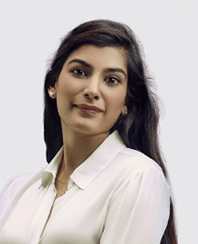 Group Executives