Generating increased social value is part of our commitment and outlook. Social is also a vital part of ESG.
We understand why being socially responsible is crucial, not just for ourselves and our company, but also for our communities, stakeholders, and the planet. We're all about embracing sustainable practices and developmental initiatives designed to bring about positive change in the lives of communities in our areas of operation. Through our CSV efforts we are aiming to bring positive change to over 1 million lives by 2030. Our CSV (Corporate Social Value) efforts include the following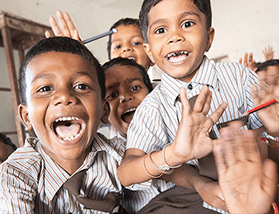 Wel-Shiksha
Wel-Shiksha empowers next-generation learners and their teachers with technology and digitization. We've digitized Government primary schools, equipping our brightest minds with the recipes for better learning. We've already done 436 classroom installations, reaching out to a whopping 70,000 students and counting!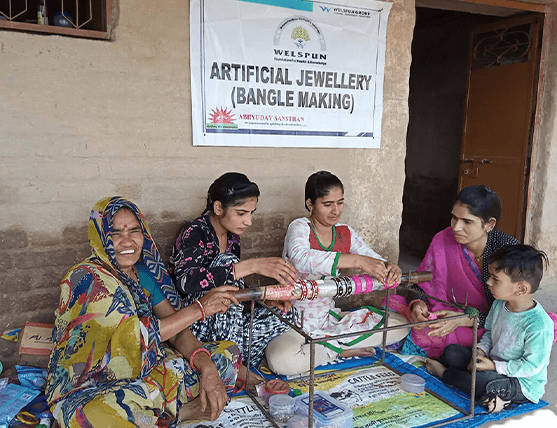 Wel-Netrutva
Sustainability in livelihood generation is a crucial empowerment goal for any community along with better healthcare. We've set up this program to enhance health care practices across rural areas, while expanding farm/ non-farm livelihood options for women and SHGs (self help groups). We also have regular community health camps, along with enabling mobile medical units for remote villages. We are powering 1,350 women entrepreneurs throughout 90+ villages and reaching out to 70,000 people successfully.
Welspun
Super Sport
Women Program
389 medals, 45 athletes and 20 sporting disciplines-
That sums up the beginning of our journey towards backing and empowering female athletes from disadvantaged backgrounds. We believe in helping them, harnessing their potential & becoming future change agents for the nation.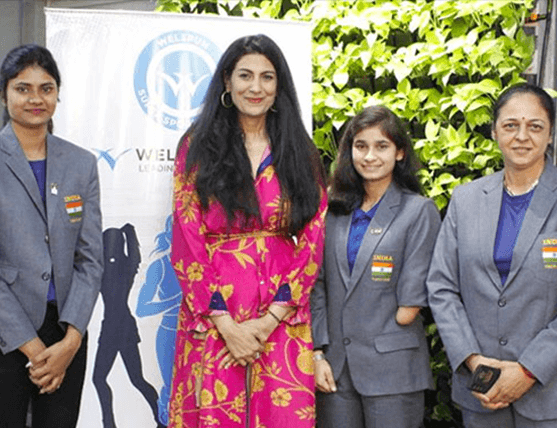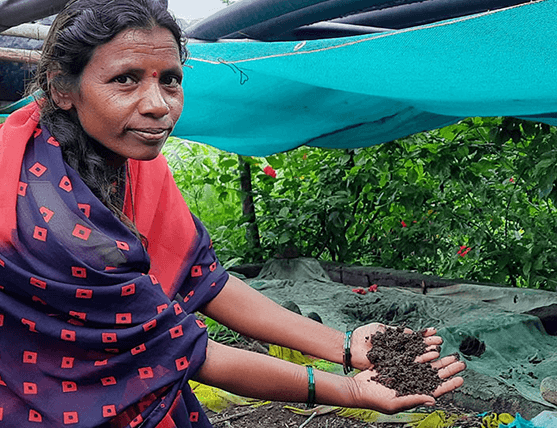 Wel-Krishi
We work with 16,400 farmers, helping them enhance crop productivity, access Government schemes, and get on-field support. Happy farmers make a happy Nation.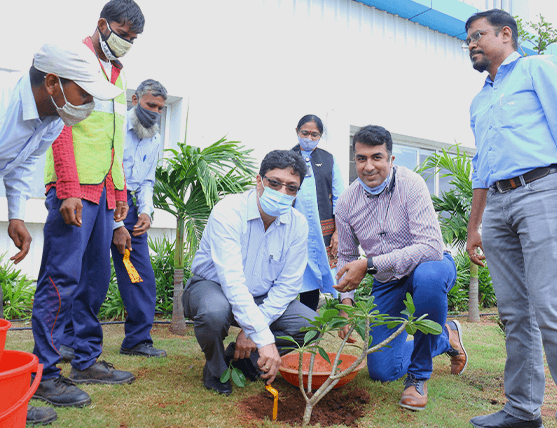 Wel-Prakruti
We've already planted 40,000 trees and developed 15 ponds. Add 5000 sanitation blocks and you can see that we're on our way towards harnessing green initiatives into local and community life.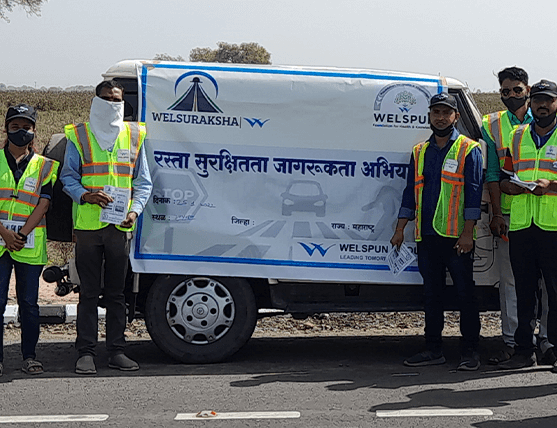 Wel-Suraksha
Thousands of lives are lost in road accidents every year in India. To mitigate this issue, we've taken up the responsibility of spreading road safety awareness, while offering certified community training for areas in proximity to major highways. The best part? We've already reached 45,000 members of these communities, with more to come!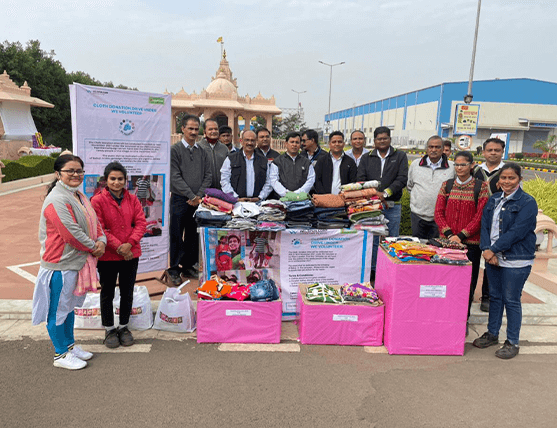 We Volunteer
Volunteering is noble, pure, and something that deserves recognition/ encouragement. We are happy to report that we've engaged 3,232 of our employees across 7,316 volunteering hours with a view towards contributing and nourishing their core communities.
Welspun
Foundation
The Welspun Foundation is the umbrella entity for many of our initiatives. We've covered a total of 727 villages throughout 26 districts and 9 states with our programs. Our core plank remains Education, Empowerment, Environment & Health.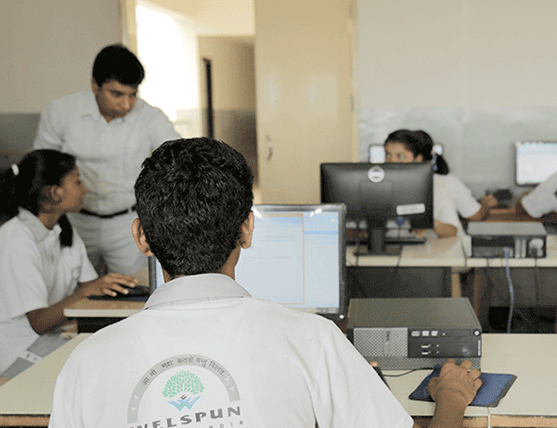 What we're aiming for
Transforming or positively affecting one million lives by 2030 with our programs/initiatives and we believe in keeping our word!